To complement socioesportivas activities, the Educational Program are two projects developed for the public infantojuvenil in order to deal with complex issues and present in everyday life of the reader.
And the third is designed for sports professionals with an interest in the Mini Volleyball methodology.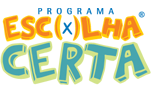 Aimed at teenagers 13-15 years in a modern language, dynamic and appealing to the audience in this age group, the program deals with complex issues related to young reality.
It includes testimonials from athletes who serve as a mirror to readers.
The Sport-alcoholic guides and Sport without Violence were published.
A DVD and a gateway support the professional who is applying the theme of the culture of peace in their classes.
Meet our portal:
www.programaescolhacerta.com.br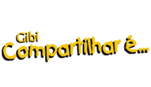 Presents the technical Rezende as interlocutor to spread healthy habits and guide children to sports practice.
Your target audience is 9-12 years and have addressed the nutrition, safety, education and the preservation of sporting spaces.